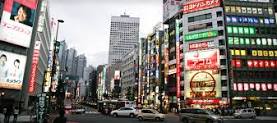 Japan's government will propose a record budget for next fiscal year of more than $800 billion.
The calculations of Finance Ministry tell that the goal of balancing the budget by 2020-21 remains ambitious.
Views:
sierrawave_92007
"But as the government continues to run a deficit, debt servicing, interest payments and redemptions, are set to rise about 200 billion yen to 23.5 trillion yen.
Social-welfare spending, such as medical care, is set to rise 1 trillion yen to 31.5 trillion yen."
I wonder when the Japanese workers are going to figure out they are nothing but slaves to the Japanese government? I guess when they figure out more spending by government does not equate a higher standard of living to "the majority" of Japanese voters across the board.
Commenter
Is fixing fukushima in the budget? I believe it was damaged in 2010 and the last thing I read it was still leaking. Is it still leaking into the pacific ocean?
The Red Herring
we should let Japan borrow paul krugman---he has all the answers that don't work and then when they don't work it's because we didn't do enough of them.... since japan has been on that path for decades they would probably appreciate Krugman telling them are doing the right thing and to keep on doing more of it.
at some point in time overspending comes back to hurt future generations---america is beginning to feel that now even if politicians will not see it or admit it.