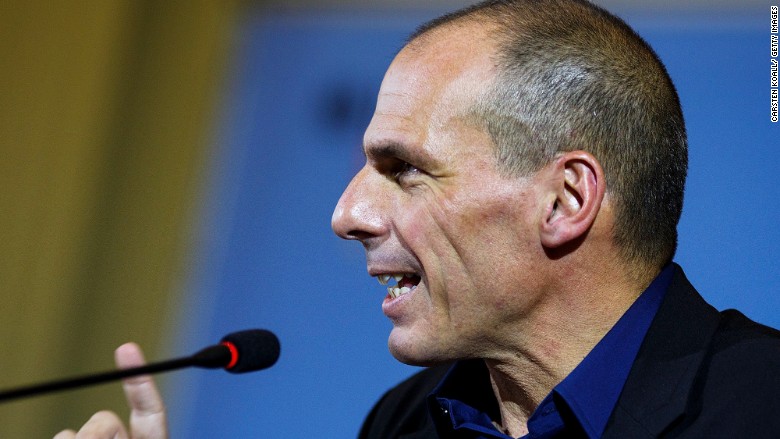 Greek Finance Minister promises deep reform.
The Greek finance minister sought to reassure the world that his leftist government has its hand firmly on the levers of reform after a speech by Greece's new prime minister rattled financial markets Monday.
Views:
Debt is debt. If anyone, any country, can be granted for a written off of debt, then it will become a new world order. Spain will follow and Ireland will follow too.
How can Greece guarantee they will not be asking for loan or debt in the future if the current debts are totally written off now?
If Greece's debts are written off now, they may come back to borrow again in 3 to 5 years. As such, will the creditors write off their new debts again? Or, Greece will become the world's largest beggar?
If Greece can be forgiven for debt, how about the rest like Italy, Spain and Ireland?
It is not like 3 years ago when USA had a very weak economy. Greece default may be not much harm globally. Maybe, it is good for Euro Zone.
It is highly likely that no other countries will join Greece to exit. Why? Resuming to old home currency other than the existing Euro will make worse situations for longer than remaining in Euro for the time being.
Kick them out now. From the world stock markets' responses, we can see that it doesn't matter too much. 
I suggest we kick Germany out of EU, afterall they are behaving like Nazis to the rest of EU countries. Also, why was Germany forgiven for debt after WW2? And why doesn't Germany pay what it owes to Greece for war crimes and compensation? Next time think before posting ignorant comments.