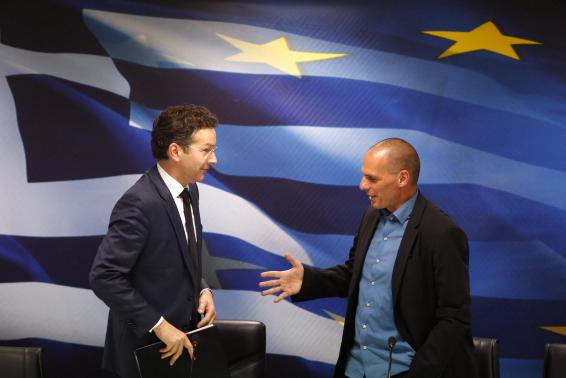 German Chancellor Angela Merkel ruled out a debt writedown for Greece on Saturday, and a European Central Bank policymaker threatened to cut off funding to Greek banks if Athens does not agree to renew its bailout package.
Views:
Mark
This is a tough one. I try to see both sides here. My understanding is that 80% of the loans to Greece went to the banks not to the people. Then that 80% was sent back to the ECBs in repayments and of course enriching Greek oligarchs. Using borrowed funds to pay on debts is not a good policy. Greece is eating its own tail.
Patriot Alice
Greece is playing hard ball with Germany and the rest of Europe. Tough decision what to do next. China, Russia, etc.. waiting on the wings...Do what you know is right and live with the consequences. Hope for the best and be ready for the worse.