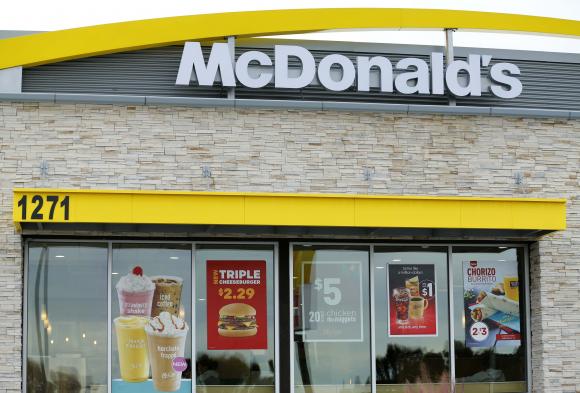 McDonald's Corp <MCD.N> franchisees have an urgent order for the fast-food giant's new CEO - get back-to-basics. In interviews, franchisees and advisors to restaurant owners say they hope the new chief will shrink its huge menu to concentrate on burgers and fries.
Views:
autoguy
My visit yesterday to a McD's lobby: total line-up confusion - 20 people standing around some ordered/some not. Cashier gets order wrong, all ketchup dispensers broken, sandwich looks like it was run over by a truck, and half the size it used to be, every trash can, inside and out overflowing with garbage, bathrooms looked not cleaned for days and were disgusting, backroom employees eating sandwiches while working on filling orders, loud employee personal conversations echoing throughout lobby. SURE I'll return to this location - NOT
Don A
Yeah, I don't 'go there' anymore. The service is awful - too many folks working the front and no one knows what they are doing. 15 minutes to get a berry cooler is just too long after waiting 5 mins to order it.- hey this was supposed to be FAST food. and, yes, my level of chemical preservatives is off the chart. Bye Bye, now! The food is not at all healthy and it doesn't even taste good.
they have aggressively tried to 'steal' the corner on the tacos and failed. Did the same with pizza and failed. Find out what you can do well and do it well. Leave the other food venues to do the same with their.