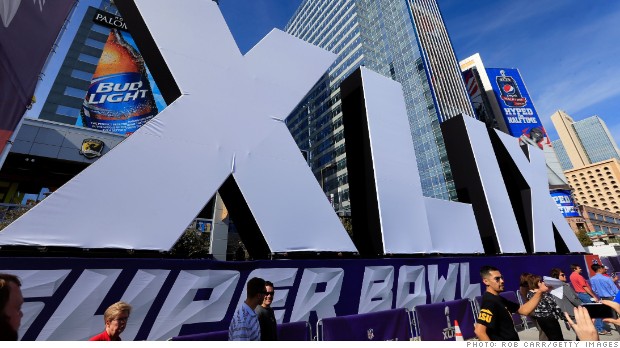 The NFL's Super Bowl is not just the biggest day in sports, it's also the biggest television event of the year.
Last year's big game broke records with 112.2 million average viewers, enough to make it the most-watched broadcast in American TV history.
Views:
I don't plan to watch for the first time in decades.  I couldn't care less who wins.  I don't care for either of these teams and the NFL is looking more like the World Wrestling Federation with each passing day.  I wonder how many of the players in the game will be bankrupt five years from now and in prison ten years from now.   The ones who aren't will have a high prospect of not being able to remember their own name in 20 years.  You know the old saying, NFL stands for Not For Long.